MacPatch
An open source management suite for large Mac OS X environments.
Tweet
Follow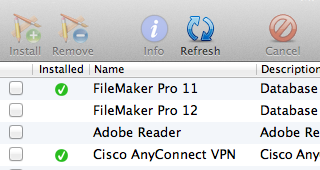 Software Catalog
End users can install software from a catalog that you manage. No admin required. Create multiple catalogs for different sets of users.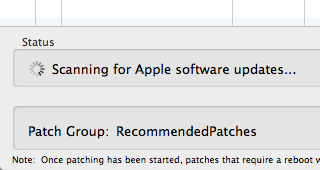 Patch Groups
You can create multiple patch groups. Each patch group can be configured with a different baseline. For example create one patch group for your servers and one for desktops.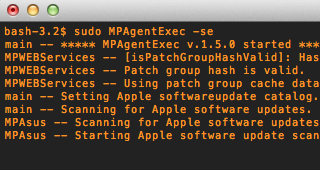 Terminal
Most features can be accessed from the command line for remote administrating and scripting.